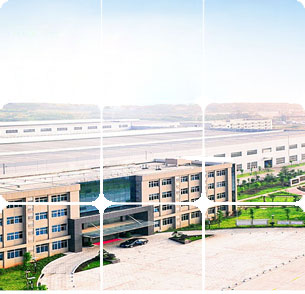 Luoyang Changrui furnace industry limited liability company is located in Luoyang High-Tech Development Zone, Luo Yi Road, south side of the white section of the camp. Branch is set, workers and trade as one specialized in high-temperature furnace industry, industrial automation and control equipment research and development, production, processing and sales, exports as one of the high-tech enterprises. The unit of state-level high-tech enterprises, key industrial enterprises in Henan Province, Luoyang focus on science and technology of private enterprises; in 2015 won by the number of trading companies, the unit was awarded: "integrity service units" and "trustworthy manufacturers", "2015 Outstanding makers. " The unit of China Nanchang Aeronautical University in Henan authorized manufacturers.
Units covering 10,000 square meters, construction area of 5,000 square meters, with CNC punch press, digital bending machines, shears, cutting machine, fiber cutting machine more than 20 sets of high-precision processing machinery and equipment, now has 10 engineers, training of installers 10, five gold sales consultants, including highly educated staff of more than 54% of the total number of company employees.
High-temperature furnace equipment of the unit covers universities, research institutes, industrial and mining enterprises, a powder, metallurgy, electronics, building materials, coal, medicine, cement, ceramics, glass, refractory materials, machinery, automotive, military, metal sintering and heat treatment industry has achieved can be described as a lot. The company's high-temperature furnace equipment, widely used in computers, PID, LCD touch screen, inverter and industrial processors, and advanced software technology, the production process of various industries, to achieve automatic control, communications, information storage, equipment operation protection, intelligent analysis and other functions. Intelligent power-saving device company developed to save electricity up to 25% -60%; the company's advanced intelligent electronic control system technology, fully functional, wide cladding, along with persistent high-tech research and development capabilities, to truly create a one-stop production and marketing services system, and its products with fast heating, energy saving, simple operation, programmable microcomputer control, automatic heating and cooling, insulation, shutdown, over-temperature protection, programmable multi-temperature curve, high precision temperature control and temperature accuracy, the furnace temperature close room temperature, etc. Uritest points. The company has a sound and effective quality management system, and has been through ISO9001; 2008 quality management system certification, and have independent intellectual property rights of more than ten various patented technologies.
The company's products are sold nationwide and exported to foreign countries Pakistan, India, Vietnam, Mongolia, Turkey, Egypt and other places, and its advanced technology, the quality of the bearing, high-quality service, deep users. My unit currently has three series of products electric furnace, new materials for electric field 2 (harness design software technology, wiring harness production management software, operating system software, devices, etc.) 3 furnace. In addition, I also meet the special requirements of customers, developed for the special requirements of customers a variety of management software system, developed for the special requirements of customers production of special equipment. Our main products are:
1. furnace: muffle furnace, saving furnace, high temperature furnace, laboratory furnace, box-type furnace, vertical furnace, horizontal furnace, test furnace, resistance furnace, box-type resistance furnace, atmosphere furnace, a vacuum atmosphere furnace, tube furnace dropper furnace, sintering furnace, heat treatment furnace, and other products, the product features: temperature controller is a two-line LED display dial is mainly used for temperature control, responsive, programmable multi-stage automatic heating, insulation, cooling temperature profile, no duty, PID control, with bias, over-temperature shutdown alarm function, so that any test or experimental consistency and reproducibility possible. Having automatic temperature and time control functions, together with a two automatic over-temperature protection, control, reliable, safe.
2. The new field of materials for furnace: bell-type furnaces, lifting furnace, car heaters, electronic sintering furnace, frit furnace, crucible furnace, ceramic hob, nano furnace, physical laboratory furnace, chemical laboratory furnace, glass sintering furnace, molybdenum rod furnace, carbide furnace, vacuum furnace and other equipment used in high-tech industries, new materials fields. Efficiency, energy saving, pollution-free.
3. Furnace: ITO target material kiln, push board kiln, tunnel kiln, shuttle kiln, furnace, etc., its stable performance, the products are widely used in metallurgy, chemicals, building materials and other fields ideal type of production equipment.
Luoyang Changrui furnace industry limited liability company in 1998 began the development of the production of electric current processing efficiency of the company's product quality and machine has been in the leading position. Companies adhere to the scientific development concept to guide the overall production and business development, closely rely on scientific and technological progress and innovative ideas, and constantly enhance independent innovation capability, high-temperature furnace equipment, the formation of the design, manufacture, installation, commissioning, comprehensive one-stop integrated services service system. We are committed to all assured each piece of equipment to use and safe. At present our company representative customers include: Beijing Tsinghua University, Nanjing Red Sun Biological Technology, Anhui University, Nanchang Aeronautical University, Beijing Hospital, Shaanxi Gold Mining Co., Ltd., Japan crystal diamond and the like.
The unit uphold: integrity, pragmatic, professional, team philosophy, and constantly improve the service. Efforts to improve product quality, and achieved long-term progress and development. In adhering to the traditional process on the basis of the introduction of new technology, digestion and resorption of new technology, sustainable development, pioneering and innovative. "Professional-quality scientific and technological innovation," the product values, "Sidley Nisshin Atsushi resourceful" spirit of enterprise, and carefully build China furnace industry leading brand - "Changrui" furnace industry.
Your satisfaction, my pursuit; advanced technology, reliable quality, good service is our permanent commitment.